About
DUNCAN is a boutique entertainment & brand driven production company conceived by award-winning Director, Cinematographer Scott Duncan and veteran Producer Katherine Kennedy. Our passion is to immerse ourselves in our client's creative content needs, collaborate with them as a team, infuse our unique skill set, and deliver an outstanding project that exceeds expectations.
DUNCAN produces a broad scope of high profile, fresh, award-winning work for television networks, ad agencies, brands, marketing firms, film studios, and new media platforms both domestically and abroad. DUNCAN, is structured to be as mobile and virtual as needed for each unique project. We specialize in both studio and on-location domestic and international productions with excellent relationships with film communities around the world.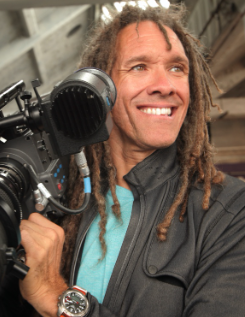 Scott Duncan is a dynamic and highly sought-after Director/Cinematographer. Duncan is know for his emotional, visual, storytelling. Duncan has earned 16 Emmy Awards for Individual Achievement in Cinematography and Best Documentary and has received a total of 34 Emmy nominations throughout his career.
Duncan approaches filmmaking with style, sophistication, and a clear point of view. He is a filmmaker whose precision and expertise have earned him the respect and admiration of clients and colleagues around the world. His network client roster is as diverse as it is impressive from NBC Sports, CBS Sports, to ESPN. Advertising agencies such as Y&R, Grey Worldwide, Draft FCB, McCann Worldwide, Avrett Free Ginsberg, have brought Duncan onboard to lead high profile Ad Campaigns.
RECENT CLIENTS